esauboeck

raft Beer Is the Strangest, Happiest Economic Story in America.
Corporate goliaths are taking over the U.S. economy. Yet small breweries are thriving. Why?
Derek Thompson.
---
Spring brings great things to the Pasadena yard.
The news is an article I wrote about an early court record which got me my folklore degree. Naturally I put it with Bibliophiles of the Law. It will land me in hot water for naive understanding.
---
Debris left from attempts to figure out how to do stuff.
---
Footnote: you can't link to go back and forth unless yhou start a second page with footnotes on it. We have to use the Back button.
... something.<sup><a href="#fn1">1</a></sup>
...
<a name="fn1">1.&nbsp;</a> About something ...
Watch it! check the source for the stuff.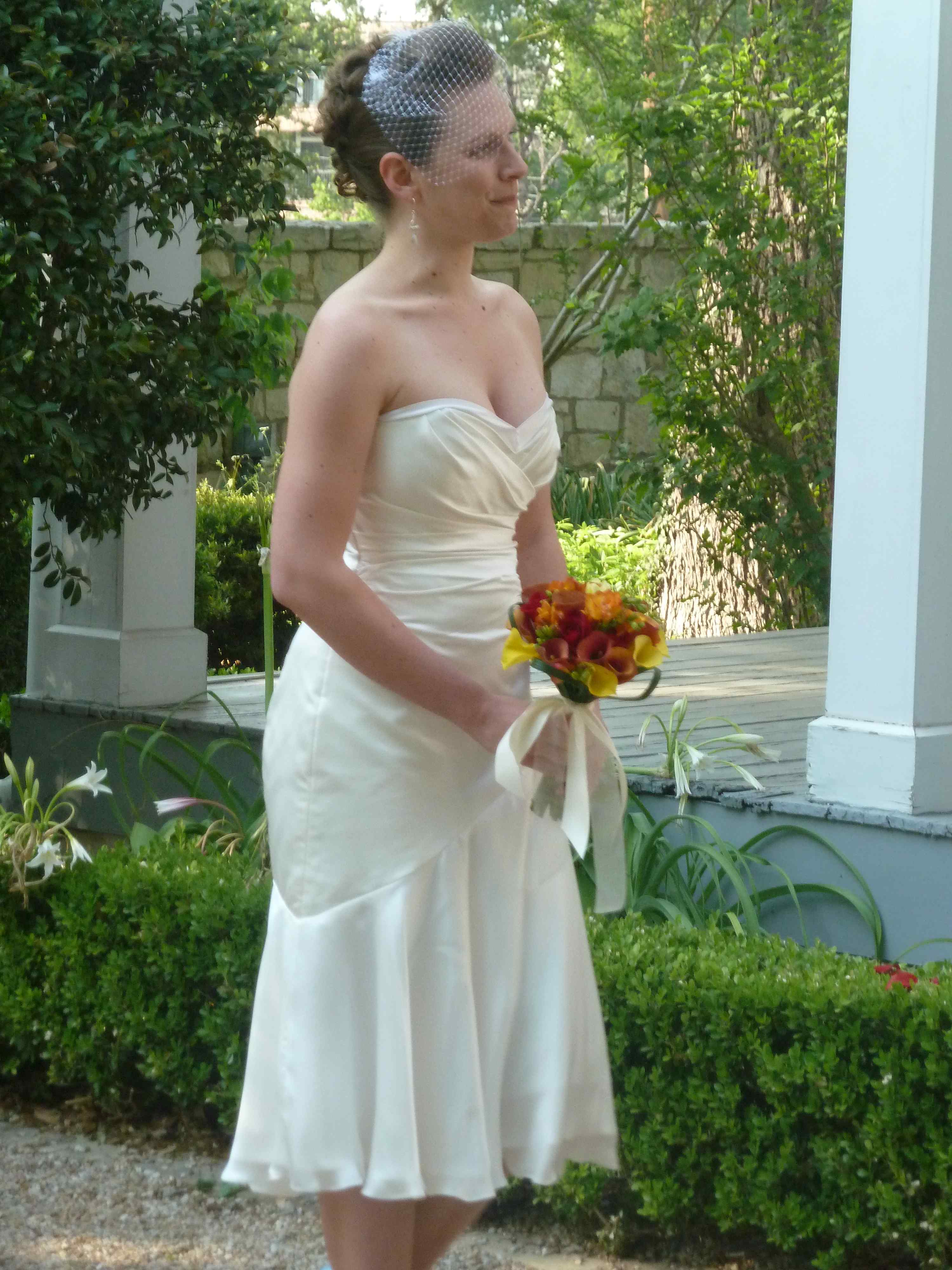 ---
Dorothy walks to the wedding.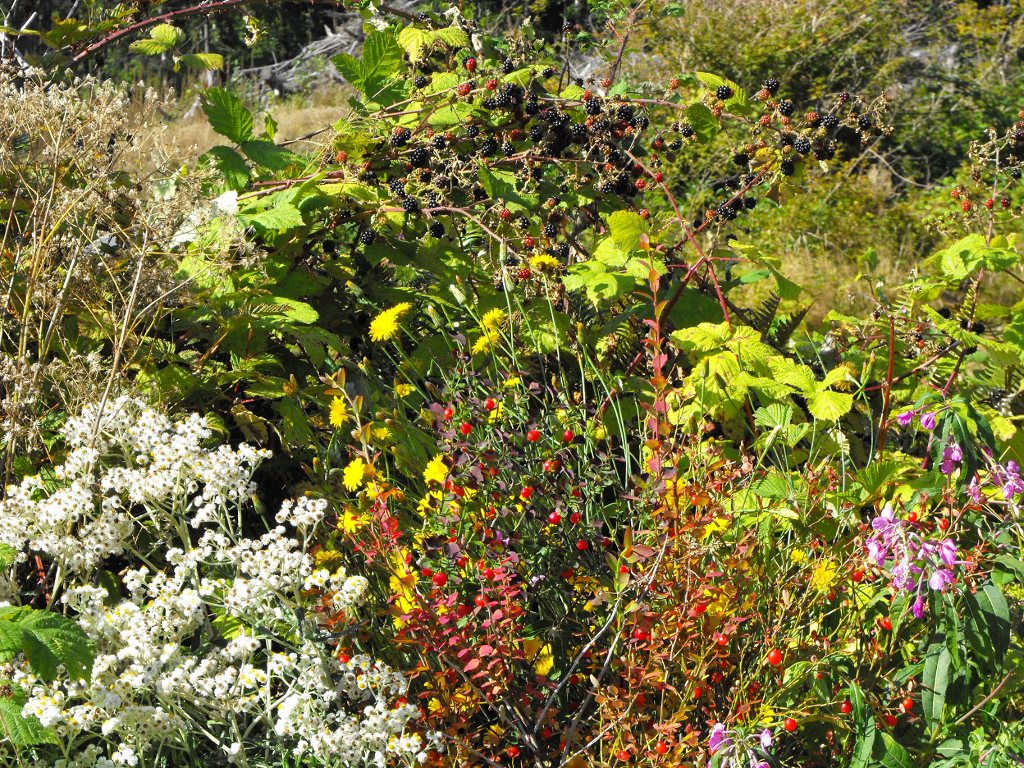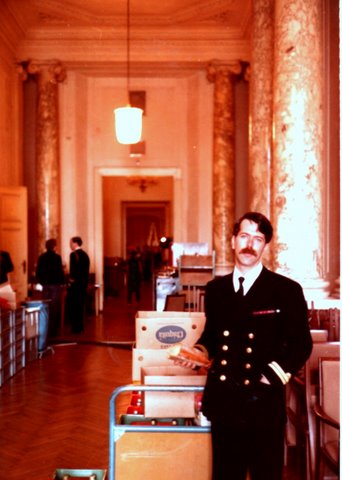 ---
cut from Guide Sydney:
Practical information
Tourist information. The Sydney Visitor Centre, 106 George Street, The Rocks, t 02 9255 1788/13 20 77 (throughout Australia for cost of local call); Airport centre, International Terminal, t 9667 6050. Open every day 09.00-18.00. Hotel bookings made on site and for single nights only. Both centres include hotel phone board from which main chain hotels can be reached for bookings and transportation.
Getting from the airport. Kingsford Smith Airport is located in Mascot on Botany Bay, about 8km from the centre of Sydney. The airport's two terminals, domestic and international, are linked by free shuttle buses. These Airport Express buses also travel into the city, running every 20 minutes t 131 500. No. 300 runs to Circular Quay via Central Station and King's Cross; no. 350 runs to Central Station and King's Cross. Currently the cost is $5 single, $8 return. There is also a private bus line, Kingsford Smith Transport, that will drop you at most places in the city for the same price as the city bus; t 02 9667 3221. Taxi fare is about $20 into central Sydney.
Trains. All interstate and local trains arrive at Central Railway Station, Eddy Avenue, immediately south of city centre. All major bus and city train routes leave from here as well. For information on state and interstate services, t 02 9217 8812 or in New South Wales freecall t 008 04 3126; a Countrylink Travel Centre is also available at Circular Quay Station, which is the other centre for rail information. City rail information is open until 22.00; t 131 500.
Bus. The main coach terminal is at the side of Central Station (t 02 9212 1500), although the Greyhound-Pioneer buses most regularly arrive at the depot on Oxford and Riley Streets, in Paddington-Darlinghurst; t 13 2323; website: www.greyhound.com.au. From here, local buses nos 280 and 389 go down Oxford Street to Circular Quay; bus no. 378 arrives at Central Station.
Local transport. Sydney has relatively good public transportation, with an extensive and fairly efficient train network from the Blue Mountains to Liverpool and along the coast both north and south. Within the city, buses are the most convenient and cheapest way to travel. Automobile traffic in the entire Sydney region causes some of the worst and most frustrating congestion in the world; travel by public transportation is strongly recommended when at all possible. Bus, train, and ferry information is available at travel offices at Circular Quay and Central Station; t 02 9954 4422/131 500. Weekly Travelpasses are available, with colour-coded zone fares; for the buses, a Metroten ticket offers the biggest savings, if you are using the buses for several trips. For tourists, the Sydney Explorer Pass allows unlimited travel on the many Explorer buses to popular destinations around the city; it is available through the New South Wales Travel Centre, 19 Castlereagh Street, t 02 9231 4444.
Ferries. Do not forget that the harbour's ferries are not just tourist rides, but serve as the major, and certainly the most enjoyable, form of public transportation from the North Shore and to most venues around the harbour as far as Parramatta. They travel frequently and conveniently.
The Ferries Information Centre is located opposite Jetty 4 at Circular Quay; information about ferry service is through the State Transit Public Transport Information Line, t 131 1500.
Water taxis are also available 24 hours a day, a bit pricey, but a truly exciting way to get to any place near the water. Telephone Taxis Afloat, t 1300 300 925, website: www.watertaxis.com.au. Harbour Taxi Boats, t 9555 1155; or Beach Hooper Water Taxis, t 0412 400 990
Taxis. Taxi fares in Sydney are relatively expensive, and, as in all major cities, the drivers have a reputation for either verbosity or cantankerousness; they represent the multicultural nature of contemporary Australia, and are for the most part excellent drivers. Tipping is appreciated, but certainly not mandatory and is usually only a rounding off to the nearest dollar. Taxis can be located at taxi ranks around the city; one can also try to hail a cab on the street, although this is not as standard a practice as in New York City. Book a cab from Legion, tel. 9289 9000; Premier Radio Cabs, 02 13 10 17; RSL, 02 9581 1111.
Useful addresses
Consulates: British Consulate General, Level 16, Gateway Building, 1 Macquarie Street, t 02 9247 7521; US Consulate, 59th floor, MLC Centre, 19-29 Martin Place, t 02 9373 9200.
Police: Emergency, t 000; police switchboard, 151-241 Goulburn Street, Surry Hills, t 02 9281 0000; city stations: 192 Day Street, t 02 9265 6499; The Rocks, George and Argyle Street, t 02 9265 6366.
Hospitals: Sydney Hospital Emergency, Macquarie Street, t 02 9228 2111; Royal North Shore Hospital, Pacific Highway, St Leonards, t 02 9438 7111.
Hotels
$$$$ Hotel Inter-Continental, 117 Macquarie Street, City, t 02 9230 0200/1800 221 828; fax 02 9240 1240. A truly grand hotel, part of which is the old treasury building; cultivated elegance, walking distance to Opera House and Botanic Gardens. Superb restaurant.
$$$$ Park Hyatt, 7 Hickson Road, The Rocks, t 02 9241 1234/131 234, fax 02 9256 1555. In USA: t 1800 233 1234; London: t 0171 580 8197. Architecturally impressive, blending beautifully with Rocks and Quay buildings; balcony rooms directly on harbour.
$$$$ Ritz-Carlton, 93 Macquarie Street, City, t 02 9252 4600/1800 252 888, fax 02 9252 4286. Fine hotel near Sydney's financial district and opposite Botanic Gardens, in 1899 sandstone building; thoughtful service.
$$$ Carlton Crest, 169-179 Thomas Street, City, t 02 9281 6888/1800 252 588; fax 02 9281 6888. A four-star hotel near Darling Harbour, excellent location, rooftop pool. Has special packages in combination with Sydney Festival, and on summer weekends.
$$$ Observatory Hotel, 89-113 Kent Street, The Rocks, t 02 9256 2222/1800 806 245, fax 02 9256 2233. Famed for its 'drawing room' atmosphere—antiques, library, fireplace, as well as canopied pool. On one of the most delightful and calming streets in inner Sydney, across from Observatory Hill.
$$$ Ritz-Carlton Double Bay, 33 Cross Street, Double Bay, t 02 9362 4455/1800 252 888, fax 02 9362 4744. A popular 'celebrity hotel' in the 'village' of Double Bay, 10 minutes from centre city. Impeccable service, famous buffet lunch in the lobby restaurant.
$$$ The Sebel of Sydney, 25 Elizabeth Bay Road, Elizabeth Bay, t 02 9358 3244. 'Boutique' hotel, where Princess Diana and film stars stayed. Small and friendly, personalised service.
$$$ Woolloomooloo Waters Apartment Hotel, 88 Dowling Street, Woolloomooloo Bay, t 02 9358 3100/1800 267 949; fax 02 9356 4839; e-mail: woolres@woolwater.aust.com. Self-contained apartments (studio, one- and two-bedroom), flexible packages for all levels of amenities, good for longer stays, ideal for families.
$$ Hughenden Boutique Hotel, 14 Queen Street, Woollahra, t 9363 4863, fax 02 9362 0398. Small (36 rooms), in renovated historic (1876) house and stables; stylish and popular breakfast room.
$$ McLaren Hotel, 25 McLaren Street, North Sydney, t 9954 4622, fax 02 9922 1868. Boutique hotel (25 rooms) in centre of North Sydney; front building part of National Trust; room cost includes breakfast.
$$ Periwinkle Guesthouse, 18-19 East Esplanade, Manly, t 9977 4668, fax 02 9977 6308. Great location, a 'fun' guesthouse, with a variety of rooms, resulting from the joining of two Victorian houses near the beach.
$$ Ravesi's, On the corner of Campbell Parade and Hall Street, Bondi Beach, t 9365 4422, fax 02 9365 1481. The best place to stay on Bondi Beach: new and comfortable, ocean views, next to Hall Street and Jewish eateries.
$$ Sullivans, 21 Oxford Street, Paddington, t 02 9361 0211, fax 02 9360 3735. Perfect inner-city location, off-street parking, comfortable rooms; great breakfast cafe. Very homey place, family-owned; bicycles available to guests.
$ The Grand Hotel, 30 Hunter Street, City, t 02 232 3755, fax 02 9232 1073. One of Sydney's oldest hotels (only 19 rooms), built over the Tank Stream and opposite Wynyard Station. Excellent value, central location, some shared facilities.
---
Wordpress blog
---
<!DOCTYPE HTML PUBLIC "-//W3C//DTD HTML 4.0 Transitional//EN">
<html>
<head>
<title>Your Page Title</title>
<meta http-equiv="REFRESH" content="0;url=http://www.the-domain-you-want-to-redirect-to.com"></HEAD>
<BODY>
Optional page text here.
</BODY>
</HTML>
Code Description:
<meta http-equiv="REFRESH" content="0;url=http://www.the-domain-you-want-to-redirect-to.com"> is the part that actually does the redirecting.
The number preceding the url (in this case zero) tells the browser the number of seconds to wait before redirecting to the new url.
You could set this to 5 and add some optional text to your page - something like:
"Please wait while we redirect you to our new site".
That's it! Just copy the code, save it (i.e. save as index.html) and your html redirect will work perfectly.
Yikes! We had to move. (I finally started to understand a bit about the architecture of websites.)

The new URL is: http://esauboeck.com
You will be redirected to the new address in five seconds.
If you see this message for more than 5 seconds, please click on the link above!
testing Chrome
testing links A brief history of Australia
Testing ShiftEdit test
Illustrations

No Guns -- INVERTED
Apple Flower with Bee, Simon Eugster --– Simon
peace symbol
grey-box
echidna.jpg -- Neville W. Cayley (1887-1950), Australian National Botanic Gardens
wedding_Dottie -- Erika Esau
Grace_van_Cutsem_by_Matt_Durham
blackberries -- Laura Courtney's friend
ginwindsofwar -- Erika Esau