We've got a blog at
http://esauboeck.wordpress.com
Editing Australian tour guide
links and illus
NT
WA
Pract
links and illus
SA from Barossa
text, links and illus
Nat&Hist esp 1995-2015
revise adding links and illus
Syd
ACT
Melb
Vic
NSW
Tas
Qld
From Wikipedia on R.L. Stevenson
Politics
Much like his father, Stevenson remained a staunch Tory for most of his life. His cousin and biographer, Sir Graham Balfour, said that "he probably throughout life would, if compelled to vote, have always supported the Conservative candidate". During his college years, he briefly identified as a "red-hot Socialist." However, by the year 1877, at only twenty-seven years of age and before having written most of his major fictional works, Stevenson reflected: "For my part, I look back to the time when I was a Socialist with something like regret. I have convinced myself (for the moment) that we had better leave these great changes to what we call great blind forces: their blindness being so much more perspicacious than the little, peering, partial eyesight of men [...] Now I know that in thus turning Conservative with years, I am going through the normal cycle of change and travelling in the common orbit of men's opinions. I submit to this, as I would submit to gout or gray hair, as a concomitant of growing age or else of failing animal heat; but I do not acknowledge that it is necessarily a change for the better—I dare say it is deplorably for the worse."
---
From a review of H.L. Mencken's American Mercury, found in the German magazine Querschnitt, 1924 (translation by me):

We in Europe and particularly in Germany, we know only the bad, or to put it more mildly, the disappointing side of America, not its aspirations and its striving for human worth despite Ford and Wilson, despite world war and "business." But Mencken, this magician, successfully call forth the powers to show us this other America, that is morally clean, without becoming sour, that is intelligent without expressing simply a trick of the advertising life and politics, and that, not least of all, understands how to write.

IN 1924!!!!

---
Tips are considered somewhat impolite in Australia. It's like giving strangers money.
The practice in America seems to date from late in the 19th century.
-- Judging from the number and earnestness of the letters that a few remarks on the practice of tipping, recently printed in this column, have moved our readers to write, the subject is generally regarded as both interesting and important. For that reason, and not from any hopes that the discussion will lead to practical results, it is worthwhile to emphasize again the fact that the wretched system was originated and is perpetuated, not by its victims, the men who give and take tips, but by those who profit by it every year to the extent of millions more than a few. The real takers of tips are the hotel and restaurant proprietors, the owners of steamships, the officers and stockholders of railways, and a dozen other classes of employers, all very dignified and all infinitely far above the acceptance of a gratuity — directly. These are the people at whom our correspondents should aim their arguments, their denunciation and contempt, not at their almost helpless agents, the waiters and porters. With exceptions so rare that they need not be taken into the account, the tipping custom exists only where the nominal employer is not the person served, and every tip saves the payment of wages to an equal amount. In private families and in clubs there is no tipping, and yet the service is as good as or better than it is in hotels and on steamboats. This shows the utter emptiness of the claim that tips go naturally and properly with labor of a personal or "menial" sort. As a matter of fact, they go naturally and meet improperly with labor performed in such circumstances that two payments can be exacted for the same service. One payment goes to the employee, the other to the house or the company or the individual under the control of whom or which he exercises his trade. It may not be commonly known that the hotel waiter detailed to serve the proprietor's family gets, in some cases, at least, appreciably higher pay than his companions. Of course he receives no tips. This throws a flood of light on the frequent assertions that the abolition of the tipping system is impossible. -- from
The New York Times
, November 21, 1899.
---
Treasures are what people bring to Antiques Roadshow; who would sell an heirloom worth $50? Here from Rafael Sánchez Ferlosio,
Adventures of the Ingenious Alfanuí
-- People think that a treasure is something worth a lot of money, but a real treasure is something you cannot sell. A treasure is something that is worth so much it is worth nothing. Of course, he could sell his treasure as ivory, but then it would lose its status as a treasure, and all he would be selling was the ivory. A real treasure is worth more than life, because you will die without selling it. It will never save your life. A treasure is worth a lot and is worth nothing. That is what a treasure is, something that you cannot sell.
---
A translation of Om Mani Padme Hum from a small framed piece at the Lessers:
OM: I invoke the path and experience of universality so that
MANI: the jeweline luminesity of my immortal soul/mind/spirit
PADME: may be unfolded within the depths of the lotus center of awakening consciousness
HUM: and I be wafted by the ecstasy of breaking through all bonds and horizons.
source of trans.: W.E. Garett, "Mountaintop War in Remote Ladakh", National Geographic 123 (May 1963): 686 at . See also the Wikipedia article on it
---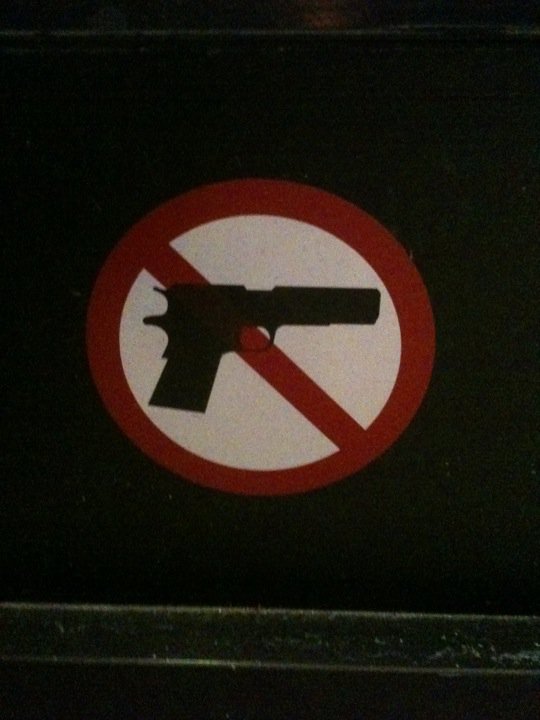 ---
...The lesson of today's terrorism is that if God exists, then everything, including blowing up thousands of innocent bystanders, is permitted - at least to those who claim to act directly on behalf of God...
...Fundamentalists do what they perceive as good deeds in order to fulfill God's will and to earn salvation; atheists do them simply because it is the right thing to do...
It's the present even if we don't yet know that it's the future.
---
Okay.
Let's get down to brass tacks.
Do the Corporations want a Middle Class?
If not,
well then, a simple solution. (Otherwise, does everyone listed below seems like a drag on income?)
If so,
who do they want to be in it?
Guys with guns. Cops, Prison Guards, Military.
Really?
People who look after us. Nurses, Teachers, Cops, Claims Adjustors, Dental Hygenists.
Should they expect to be able to buy a house?
Those who serve us. Cash Register Clerks, Receptioniss, Pre-School Teachers, Waiters.
They seem to get emergency room health care now.
The incapacitated. Homeless, Ill, Odd.
Tethered and sequestered.
Otherwise, how poxie will things be if the Corporates' kids venture into public?
---
If only I could find the recently reported note from an industrialist in the early days of regulation saying any regulatory agency is fine because it will soon be sufficiently weakened to be no threat and an illusion of the electorate.
"While Warren's nomination was too-toxic-to-touch mere months ago, the momentum of the past few weeks could be enough to convince the White House to tap her for the job. Whomever Obama picks, he'll need to do it soon: The deadline for having a permanent CFPB director in place is July 21, according to the Dodd-Frank financial reform law. But no matter who the nominee is, he or she faces massive opposition in Congress, with Republicans maneuvering to block not just Warren but any CFPB nominee if their demands to weaken the bureau are not met."
--- Andy Kroll in Mother Jones
---
Auto Theft
When she came back out her short hair was now spiked and dark brown instead of tipped and flowing.
"Wow!" she said. "That's different, eh?"
Louis laughed. "I could open a salon!"
They are both dear and young.
Later that night her hair relaxed and fell against her skull. It framed her face and set off her ears. The natural color showed her eye brows and lashes.
Thomas noticed. "Wow, a haircut!" he said. "Quite a disguise to make yourself look more like yourself."
But Louis was taken. All eyes and nods around the room. He'd brought back a full lunch.
Auto Theft
How do you know it's RagTag?
No person is physically harmed. The point it to harm institutions which inflict personal harm, both physical and emotional. Financially powerful institutions are not necessarily evil.
---
Before I quit smoking I worried that when I lit up I spent a moment in a contemplative never-never land and insight came to me. Even once I quit, I was sorry to have lost that capacity, however artificially prompted.
Now, 6 months without tobacco, I find that the insughtful moment is not brought on by a smokey cigarette but comes from planting your feet firmly and not moving for a few moments. The window of insight, admittedly still innocuous, opens. Beer helps.
---
All these things happen. I could write them down. Who would read them?
The novel is to print as X is to the web. A website is about size. It's an isolate giving ready access, like a video game, to several series of pages filled with links to entertaining sites with Google ads running down the right side.
For $10 a month you can have a place to type in the more interesting bits of you day books. The website could be called: Am I the Only Person on Earth Who Wants to Know About This
.
---
By-Laws Society of Bibliophiles of the Law
Membership. Membership is by self-nomination.
Charter members. Charter Members are expected to pay as much they feell is necessary to defray the cost of the society's activities.
Regular members. Regular Members need pay nothing.
Officers. The Secretary is empowered to act in the best interest of the Society.
Meetings. The Society will meet at the pleasure of the Charter Members.
Activities. The Society intends to publish and distribute gratis in pamphlet form exemplary legal writing, particularly writing that is otherwise difficult to find.
---
Geist Foundation

Los Angeles
July 2008

Board meeting minutes
Call to order
Minutes of 2007 meeting (see attached) approved as amended.
Financial Report 2007 - 2008 tabled (see attached)
Agenda approved
Bibliophiles of the Law grant approved. SA Jones's writ in Moore v Dempsey in pamphlet form to honor NAACP centenary.
Invoice Pirate Pamphlets approved.
New business
SA Jones pamphlets to Board members for subsequent distribution.
Board membership discussed.
G. Boeck continues as secretary/treasurer
Next meeting
Mid-November 2008
Adjourn 9:50 am


---
How to Boil Water
Kitchen rules
Meat. Raw meat on the counter - the surface has to be cleaned before it is used again. You have some leaway if you are preparing vegies to be cooked. Believe me, clean knives and counters are worth the effort.
---

putting images on webpages

Bees


It seems odd to me. A significant part of a bee's biology deals with flight late in life. They are excuisitely desgined to take nectar and pollen from flowers in daylight, yet they spend almost all of their time in a pitch black hive. During most of her life she hangs around, wanders here and there in the hive touching friends and things. Sleeping, stopping to clean something or fiddle with wax and comb. Less than a third of the day is spent working or sleeping. The comings and goings of her sisters during the daylight sets the tempo.
Debris


---
To put an image on your website takes three steps: put the image on your desk top, insert the image into your webpage, post the image and the webpage to your site.
Open SeaMonkey's Composer which lives under the Window tab.
One way to insert an image is to click on Image in the navagation bar. You will be asked to choose the image and will have to give it a title in the alternative text box. You then figure out the demensions of the photo on the page, either in Pixels or in % of the page. If you use Pixels, the computer will make sure that the ratio of height to width stays constant. Then you can decide where you want the illus. relative to its text by clicking on the Appearance tab. For the amount of space around the illus., I like 10 pixels left and right and top and bottom. You can also align the text and image. You can also drag the image to where you want it in the text, then change the alignment to right left or above or below.

Once you've got the image where you want it, you can post it to the website.
First, save the file to the Index folder in the Website folder. Save the illus. to the Images folder in the Website folder. Then in Foxfire under the tools tab, open FireFTP. The files on the left are those on the computer, those on the right are those on the website. When you first start FireFTP, you will have to click on Connect (on the left below the Google box) and will probably have to double click on the esauboeck.com folder to open it. The images folder has all of the images on the website. The index folder has all of the pages on the website. To copy the image, click on the images folder to open it. The right and left panes should look more or less identical. Click once on the image name on the left to select it then on the arrow to copy it to the web page. Do the same for the edited page to copy it to the index folder. You will have to tell the machine to overwrite the file.

---
15 books quickly
Moby Dick
Friends of Edie Coyle
Perenial Philosophy
Pride and Prejudice
Villion's Testament
Elida's Shamanism
BackRoads to Far Towns
Life on the Mississippi
Red Badge of Courage
Secret Garden
RT Peterson's Birds of Western States
Propp Morphology of the Folktale
Score Beethoven's 5th Symphony
Fafird and the Gray Mouser
Where the Wild Things Are
---
What about those bees, eh? Apis Meliflora.
Spring brings great things to the Pasadena yard.
---
The news is an article I wrote about an early court record which got me my folklore degree. Naturally I put it with Bibliophiles of the Law. It will land me in hot water for naive understanding.
---
Debris left from attempts to figure out how to do stuff.
Footnote: you can't link to go back and forth unless yhou start a second page with footnotes on it. We have to use the Back button.
... something.<sup><a href="#fn1">1</a></sup>
...
<a name="fn1">1.&nbsp;</a> About something ...
Watch it! check the source for the stuff.

---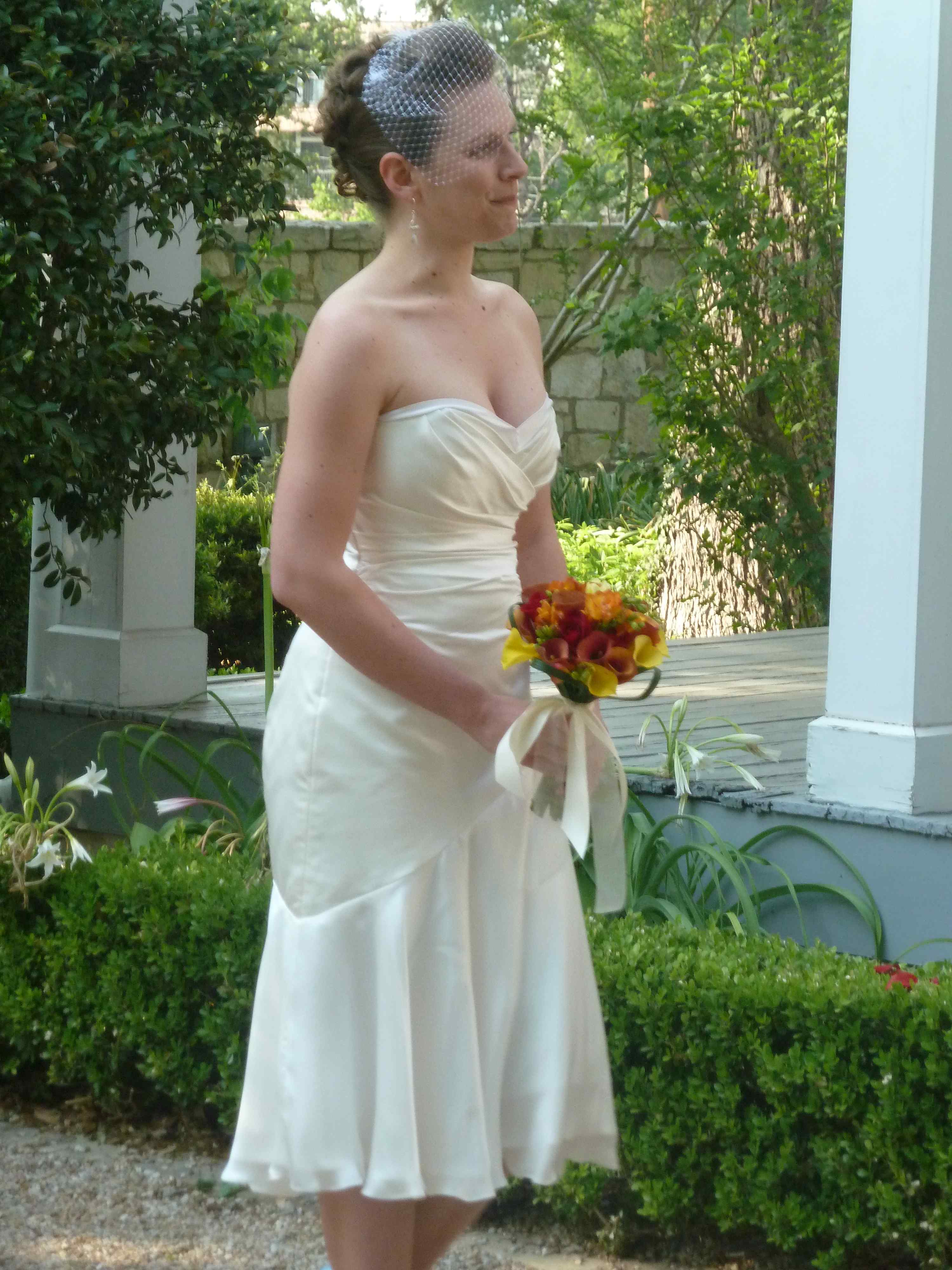 Dorothy walks to the wedding.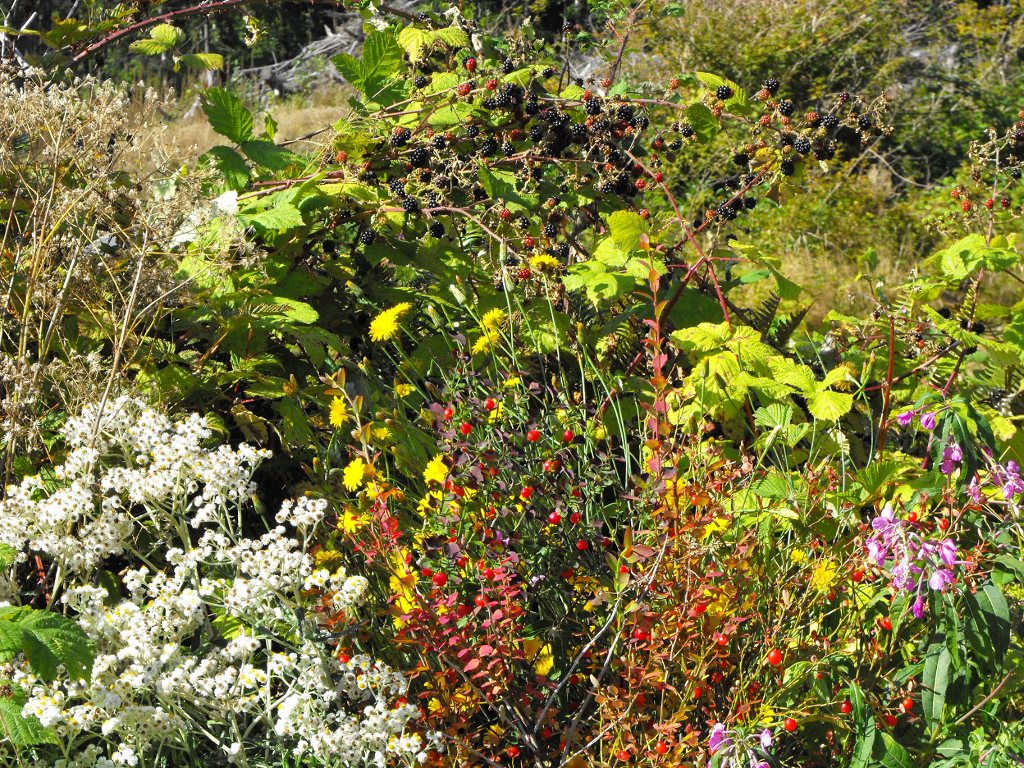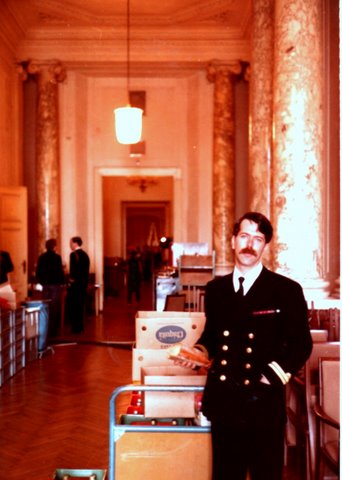 ---
cut from Guide Sydney:
Practical information
Tourist information. The Sydney Visitor Centre, 106 George Street, The Rocks, t 02 9255 1788/13 20 77 (throughout Australia for cost of local call); Airport centre, International Terminal, t 9667 6050. Open every day 09.00-18.00. Hotel bookings made on site and for single nights only. Both centres include hotel phone board from which main chain hotels can be reached for bookings and transportation.
Getting from the airport. Kingsford Smith Airport is located in Mascot on Botany Bay, about 8km from the centre of Sydney. The airport's two terminals, domestic and international, are linked by free shuttle buses. These Airport Express buses also travel into the city, running every 20 minutes t 131 500. No. 300 runs to Circular Quay via Central Station and King's Cross; no. 350 runs to Central Station and King's Cross. Currently the cost is $5 single, $8 return. There is also a private bus line, Kingsford Smith Transport, that will drop you at most places in the city for the same price as the city bus; t 02 9667 3221. Taxi fare is about $20 into central Sydney.
Trains. All interstate and local trains arrive at Central Railway Station, Eddy Avenue, immediately south of city centre. All major bus and city train routes leave from here as well. For information on state and interstate services, t 02 9217 8812 or in New South Wales freecall t 008 04 3126; a Countrylink Travel Centre is also available at Circular Quay Station, which is the other centre for rail information. City rail information is open until 22.00; t 131 500.
Bus. The main coach terminal is at the side of Central Station (t 02 9212 1500), although the Greyhound-Pioneer buses most regularly arrive at the depot on Oxford and Riley Streets, in Paddington-Darlinghurst; t 13 2323; website: www.greyhound.com.au. From here, local buses nos 280 and 389 go down Oxford Street to Circular Quay; bus no. 378 arrives at Central Station.
Local transport. Sydney has relatively good public transportation, with an extensive and fairly efficient train network from the Blue Mountains to Liverpool and along the coast both north and south. Within the city, buses are the most convenient and cheapest way to travel. Automobile traffic in the entire Sydney region causes some of the worst and most frustrating congestion in the world; travel by public transportation is strongly recommended when at all possible. Bus, train, and ferry information is available at travel offices at Circular Quay and Central Station; t 02 9954 4422/131 500. Weekly Travelpasses are available, with colour-coded zone fares; for the buses, a Metroten ticket offers the biggest savings, if you are using the buses for several trips. For tourists, the Sydney Explorer Pass allows unlimited travel on the many Explorer buses to popular destinations around the city; it is available through the New South Wales Travel Centre, 19 Castlereagh Street, t 02 9231 4444.
Ferries. Do not forget that the harbour's ferries are not just tourist rides, but serve as the major, and certainly the most enjoyable, form of public transportation from the North Shore and to most venues around the harbour as far as Parramatta. They travel frequently and conveniently.
The Ferries Information Centre is located opposite Jetty 4 at Circular Quay; information about ferry service is through the State Transit Public Transport Information Line, t 131 1500.
Water taxis are also available 24 hours a day, a bit pricey, but a truly exciting way to get to any place near the water. Telephone Taxis Afloat, t 1300 300 925, website: www.watertaxis.com.au. Harbour Taxi Boats, t 9555 1155; or Beach Hooper Water Taxis, t 0412 400 990
Taxis. Taxi fares in Sydney are relatively expensive, and, as in all major cities, the drivers have a reputation for either verbosity or cantankerousness; they represent the multicultural nature of contemporary Australia, and are for the most part excellent drivers. Tipping is appreciated, but certainly not mandatory and is usually only a rounding off to the nearest dollar. Taxis can be located at taxi ranks around the city; one can also try to hail a cab on the street, although this is not as standard a practice as in New York City. Book a cab from Legion, tel. 9289 9000; Premier Radio Cabs, 02 13 10 17; RSL, 02 9581 1111.
Useful addresses
Consulates: British Consulate General, Level 16, Gateway Building, 1 Macquarie Street, t 02 9247 7521; US Consulate, 59th floor, MLC Centre, 19-29 Martin Place, t 02 9373 9200.
Police: Emergency, t 000; police switchboard, 151-241 Goulburn Street, Surry Hills, t 02 9281 0000; city stations: 192 Day Street, t 02 9265 6499; The Rocks, George and Argyle Street, t 02 9265 6366.
Hospitals: Sydney Hospital Emergency, Macquarie Street, t 02 9228 2111; Royal North Shore Hospital, Pacific Highway, St Leonards, t 02 9438 7111.
Hotels
$$$$ Hotel Inter-Continental, 117 Macquarie Street, City, t 02 9230 0200/1800 221 828; fax 02 9240 1240. A truly grand hotel, part of which is the old treasury building; cultivated elegance, walking distance to Opera House and Botanic Gardens. Superb restaurant.
$$$$ Park Hyatt, 7 Hickson Road, The Rocks, t 02 9241 1234/131 234, fax 02 9256 1555. In USA: t 1800 233 1234; London: t 0171 580 8197. Architecturally impressive, blending beautifully with Rocks and Quay buildings; balcony rooms directly on harbour.
$$$$ Ritz-Carlton, 93 Macquarie Street, City, t 02 9252 4600/1800 252 888, fax 02 9252 4286. Fine hotel near Sydney's financial district and opposite Botanic Gardens, in 1899 sandstone building; thoughtful service.
$$$ Carlton Crest, 169-179 Thomas Street, City, t 02 9281 6888/1800 252 588; fax 02 9281 6888. A four-star hotel near Darling Harbour, excellent location, rooftop pool. Has special packages in combination with Sydney Festival, and on summer weekends.
$$$ Observatory Hotel, 89-113 Kent Street, The Rocks, t 02 9256 2222/1800 806 245, fax 02 9256 2233. Famed for its 'drawing room' atmosphere—antiques, library, fireplace, as well as canopied pool. On one of the most delightful and calming streets in inner Sydney, across from Observatory Hill.
$$$ Ritz-Carlton Double Bay, 33 Cross Street, Double Bay, t 02 9362 4455/1800 252 888, fax 02 9362 4744. A popular 'celebrity hotel' in the 'village' of Double Bay, 10 minutes from centre city. Impeccable service, famous buffet lunch in the lobby restaurant.
$$$ The Sebel of Sydney, 25 Elizabeth Bay Road, Elizabeth Bay, t 02 9358 3244. 'Boutique' hotel, where Princess Diana and film stars stayed. Small and friendly, personalised service.
$$$ Woolloomooloo Waters Apartment Hotel, 88 Dowling Street, Woolloomooloo Bay, t 02 9358 3100/1800 267 949; fax 02 9356 4839; e-mail: woolres@woolwater.aust.com. Self-contained apartments (studio, one- and two-bedroom), flexible packages for all levels of amenities, good for longer stays, ideal for families.
$$ Hughenden Boutique Hotel, 14 Queen Street, Woollahra, t 9363 4863, fax 02 9362 0398. Small (36 rooms), in renovated historic (1876) house and stables; stylish and popular breakfast room.
$$ McLaren Hotel, 25 McLaren Street, North Sydney, t 9954 4622, fax 02 9922 1868. Boutique hotel (25 rooms) in centre of North Sydney; front building part of National Trust; room cost includes breakfast.
$$ Periwinkle Guesthouse, 18-19 East Esplanade, Manly, t 9977 4668, fax 02 9977 6308. Great location, a 'fun' guesthouse, with a variety of rooms, resulting from the joining of two Victorian houses near the beach.
$$ Ravesi's, On the corner of Campbell Parade and Hall Street, Bondi Beach, t 9365 4422, fax 02 9365 1481. The best place to stay on Bondi Beach: new and comfortable, ocean views, next to Hall Street and Jewish eateries.
$$ Sullivans, 21 Oxford Street, Paddington, t 02 9361 0211, fax 02 9360 3735. Perfect inner-city location, off-street parking, comfortable rooms; great breakfast cafe. Very homey place, family-owned; bicycles available to guests.
$ The Grand Hotel, 30 Hunter Street, City, t 02 232 3755, fax 02 9232 1073. One of Sydney's oldest hotels (only 19 rooms), built over the Tank Stream and opposite Wynyard Station. Excellent value, central location, some shared facilities.
---
Wordpress blog
---
<!DOCTYPE HTML PUBLIC "-//W3C//DTD HTML 4.0 Transitional//EN">
<html>
<head>
<title>Your Page Title</title>
<meta http-equiv="REFRESH" content="0;url=http://www.the-domain-you-want-to-redirect-to.com"></HEAD>
<BODY>
Optional page text here.
</BODY>
</HTML>
Code Description:
<meta http-equiv="REFRESH" content="0;url=http://www.the-domain-you-want-to-redirect-to.com"> is the part that actually does the redirecting.
The number preceding the url (in this case zero) tells the browser the number of seconds to wait before redirecting to the new url.
You could set this to 5 and add some optional text to your page - something like:
"Please wait while we redirect you to our new site".
That's it! Just copy the code, save it (i.e. save as index.html) and your html redirect will work perfectly.
Yikes! We had to move. (I finally started to understand a bit about the architecture of websites.)

You will be redirected to the new address in five seconds.
If you see this message for more than 5 seconds, please click on the link above!
testing Chrome

testing links A brief history of Australia
The Arts

Testing ShiftEdit test
Illustrations

No Guns -- INVERTED
Apple Flower with Bee, Simon Eugster --– Simon
peace symbol
grey-box
echidna.jpg -- Neville W. Cayley (1887-1950), Australian National Botanic Gardens
wedding_Dottie -- Erika Esau
Grace_van_Cutsem_by_Matt_Durham
blackberries -- Laura Courtney's friend
ginwindsofwar -- Erika Esau